This week instead of going on a mitzvah trip, me and a few other six graders stayed in the building because we had shown bad behavior in the past week. I am ashamed of it and the reason we stayed in the building was to correct are behavior and try to act like proper middle school students should act on mitzvah trips. Here is what happened.
We sat in Mrs. Teitelbaum classroom and talked about different forms of disrespect. One of the biggest forms of disrespect is talking back to a teacher. It is very rude and you shouldn't do it because it can cause bad repercussions. Then we went in her car and took a drive around camps. This was to test how we acted in regular cars and we all did very well. Finally, she showed us a video on proper listening. There were five forms of improper listening in the video and each person had to show an example of one on a tool like imovie. I chose to use imovie to make a trailer on half listening. It came out very well.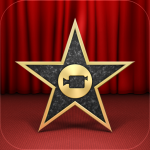 I have learned my lesson on being rude and disrespectful during classes and I will try not to do it again. I think that I am ready to out on the next mitzvah trip and to prove myself worthy. Let's hope that this does not happen again for me or there will  probably be worse consequences.
http://bridgingapps.org/2012/05/bridgingapps-reviewed-app-imovie/